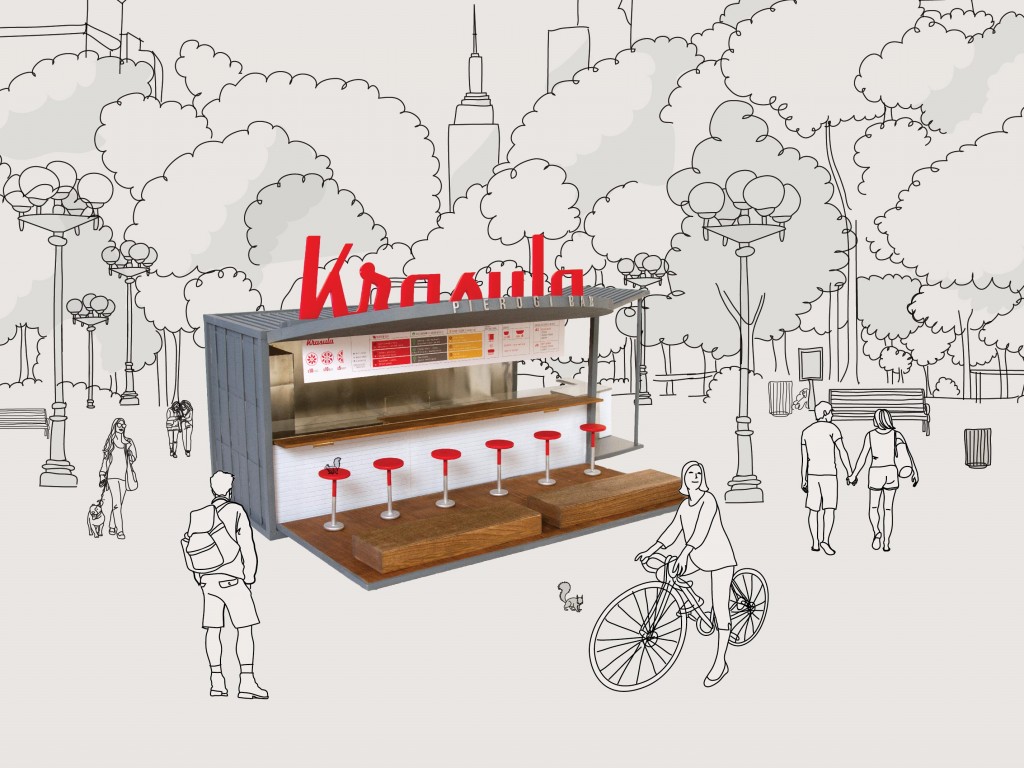 05.31.15

— Krasula Pierogi Bar

Krasula is a pop-up pierogi bar that brings modern Polish flavor to the bustling New York food scene. Eastern European soul food – the pierogi is a half-moon shaped dumpling, traditionally made by hand, filled with sweet or savory ingredients. At Krasula menu offerings are simple, made with fresh, natural ingredients, and an array of rejuvenated pierogi fillings, toppings, and whole grains. However you will always find, the traditional pierogi such as potato & cheese and cabbage on the menu. We cater to the traditional eater, as well as the vegetarian, the vegan and the gluten free conscious persons.

This is is a self-initiated project, conceived out of Joanna's love for Pierogi and the need of elevating Polish culinary culture in New York. We have fully branded the bar, re-designed the recipes and sauces, stylized food plates and designed the physical experience of the space. We are currently looking for like minded, pierogi loving investors, if you are one please don't hesitate to reach out. To learn more please visit the website: krasulapierogibar.com

Krasula is the winner of Martha Stewart American Made Elevator Pitch competition.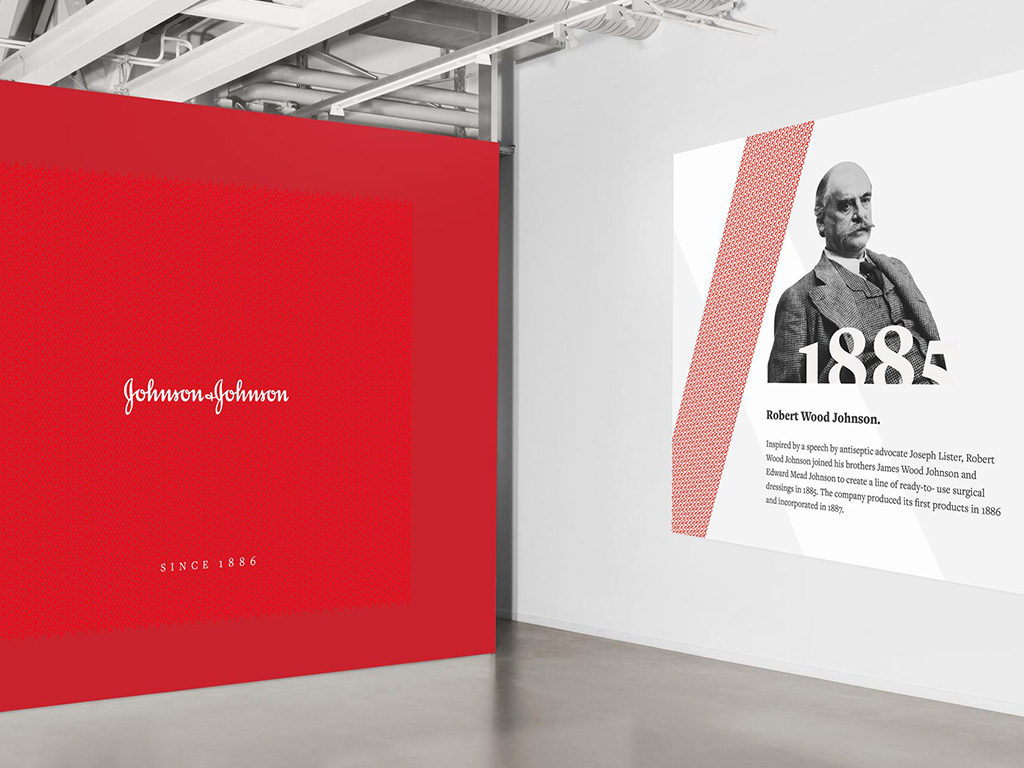 01.04.18

— Johnson & Johnson

In preparation of Johnson & Johnson's 130 year anniversary, and the opening of their state of the art museum, we were tasked with this exciting Heritage Identity project. The idea was to create an appropriately differentiated sub-brand for J&J, to bring awareness to the past and inspire audiences to be pivotal in shaping J&J's future. Together with J&J Design team we have built a sub-brand with inspirational, long-lasting and innovative personality. Through visual language we expressed some of the accomplishments this astonishing company has delivered since its humble beginnings of 1886.

We have created a tool kit with an array of assets, such as logo treatments, patterns, a presentation template and merchandise concepts. In addition we have designed a series of posters, invitations and banners. Deliverables also included wall and window graphic treatments for special events.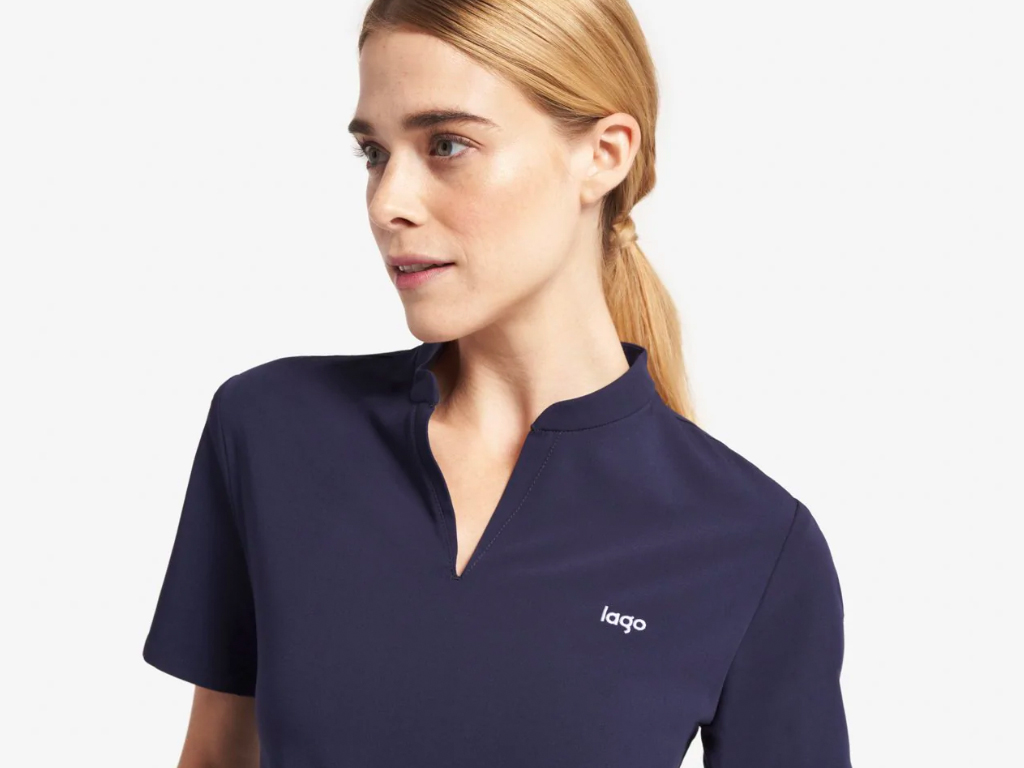 07.15.22

— Lago

Michael Tang, a former Nike executive and a person with a big vision for sustainable medical scrubs came to us for help with brand identity. He funded Lago a company specializing in modern, comfortable, and sustainable scrubs for medical professionals. Each recycled scrub set saves 14 plastic bottles from the landfill and has a 4-way stretch for high-performance capabilities. These pieces are designed with intention, with close attention to detail to make sure every cut, every pocket, and every design is engineered to make one feel confident while serving the communities. Scrubs by Lago are designed for all body types, with sizes ranging from XXS – XXL. This is modern apparel for everyday heroes.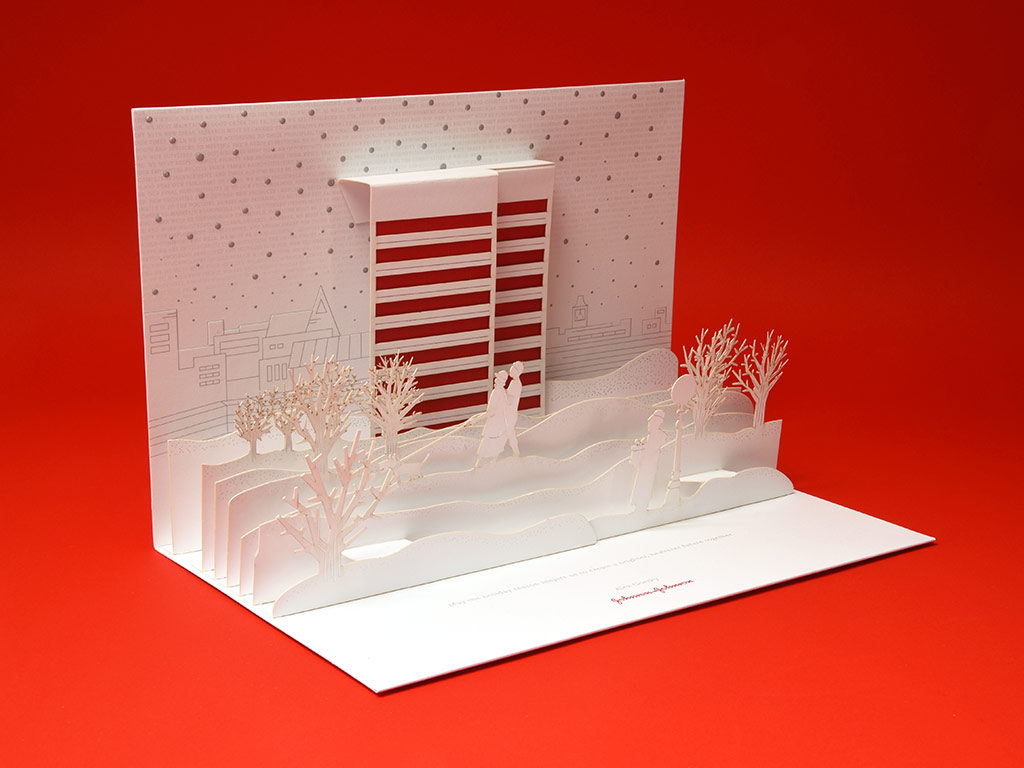 01.15.17

— Johnson & Johnson

We had the privilege of working with J&J Design to concept and develop pop-up Holiday Cards for Johnson & Johnson's CEO Alex Gorsky. Initially we explored 4 distinct directions. When the 3D pop-up idea was selected, we developed 3 different pop-up winter scene concepts as well as card mechanicals. Once the final concept was approved, we worked on developing final color palette as well as print techniques such as foil, embossing and laser cutting.

Working closely with J&J Design and Structural Graphics we were able to enjoy the design process, produce a unique card design and deliver it just in time for the holidays. This was truly a fun project as print design with such attention to detail is something we truly treasure.