Posts tagged 'Brand voice'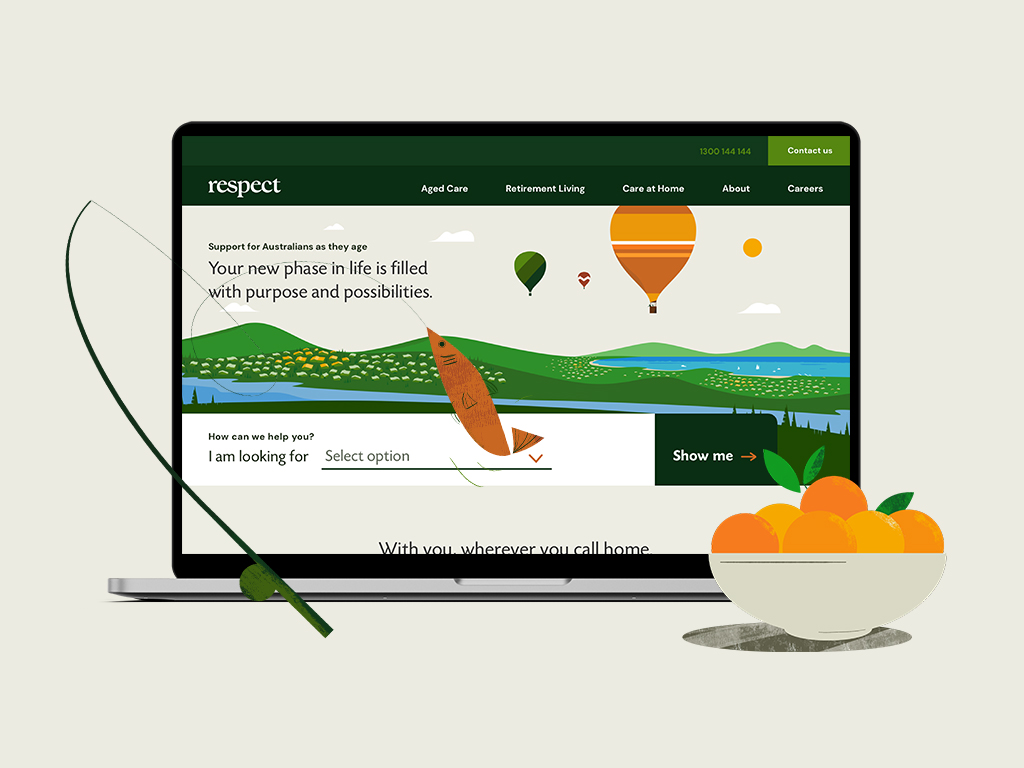 08.02.23

— Respect

Respect supports Australians as they embrace the journey of getting older, offering a compassionate hand at every step. Whether it's in-home care, a retirement home, or a nurturing nursing facility, Respect provides the care and attention they deserve.

We meticulously helped craft a brand positioning and visual identity system. Inspired by nature's changing seasons, we designed a bold, captivating logo and selected a vibrant color palette that like nature embodies life's natural rhythms.

To add a touch of joy to the brand narrative, we created a unique set of bold, whimsical illustrations, brought to life through delightful animations. In the digital landscape, we designed the main Respect website and three distinct retirement living websites, all tailored to reflect their commitment to excellence while our creative touch was also reflected on billboards and select marketing materials. Our words and content strategy delved into the heart of Respect's ethos, crafting copy that resonates with genuine care. All touchpoints harmoniously unify Respect's various offerings under one powerful and cohesive brand system.

At Milk Bar Design, we're more than designers; we're storytellers, passionate about elevating the lives of those we serve. Our journey with Respect is a celebration of aging, a testament to cherishing every moment, and a commitment to crafting a future filled with compassion and creativity.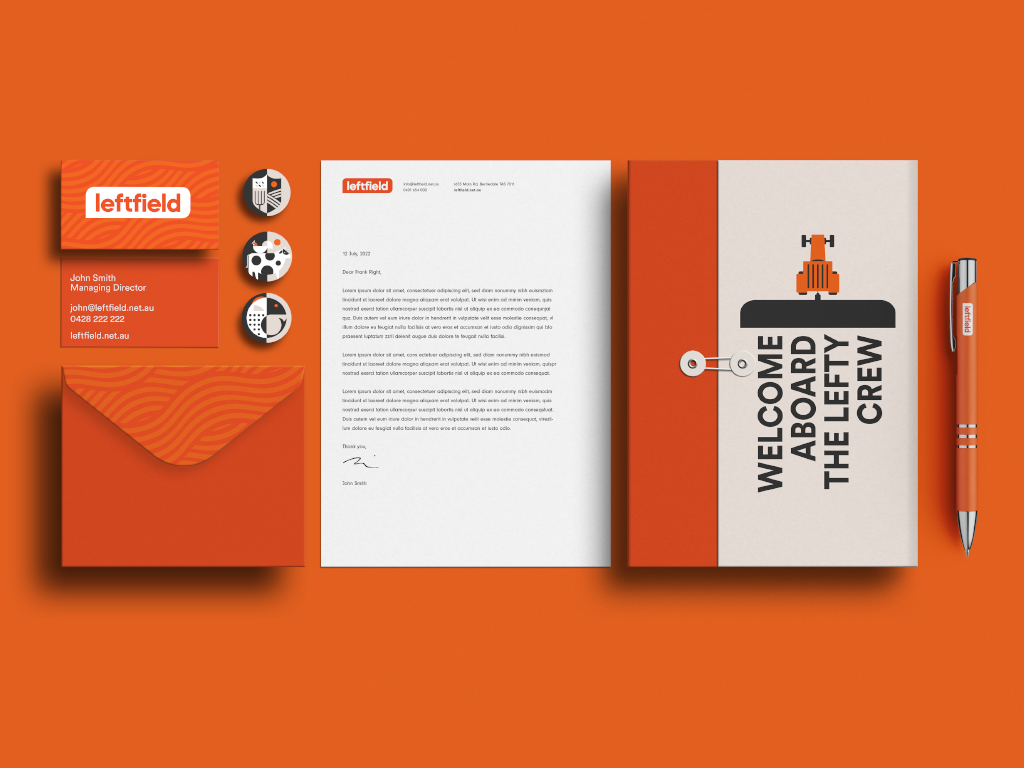 07.07.22

— Left Field

Left Field is an on-demand staffing service specializing in the placement of agricultural workers with farmers in Tasmania, Australia. Their target audience – are the locals and international backpackers looking for an adventure with some seasonal work to help pay for it. They came to us after acquiring the business, with expanded service ideas, a brand new name, and the need for a complete brand overhaul.

In partnership with the client, we have designed the brand positioning and a visual identity system consisting of a logo, and a reduced color palette inspired by the early sunrises and late sunsets on a Tasmanian farm. A custom set of patterns influenced by the patterns found in the crops grown on various farms, and a set of bold geometric illustrations. The final deliverables consisted of a brand guidelines document to govern the newly designed brand identity system, a website, and various marketing materials. The website work not only consisted of visual design but also content strategy and copy. While we kept the website simple and easy to use, we found a few opportunities for delight through animations – for example, right after a job seeker submits a job application they are greeted by a farmer and his dog driving out into the fields to get started with the day.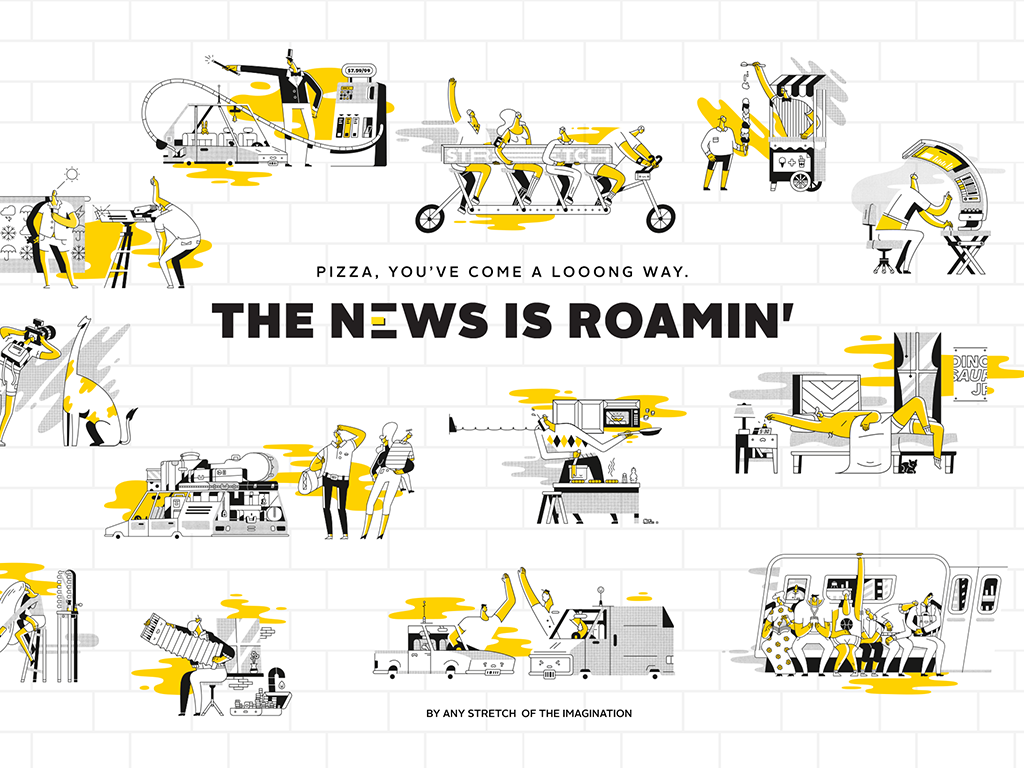 01.25.16

— Stretch Roman Pizza Co.

We were approached by a group of successful restaurateurs to design the brand for their new idea – a Roman style pizza restaurant, inspired by the popular gourmet street food of Rome, a fluffy delicious, rectangular pie called "pizza al taglio".

We set out to design a brand whose primary goal was to offer an honest, moment of delight with delicious pizza supported by imaginative brand voice. Stretch pizza inspires culinary creativity, so we placed an element of play at the core of all brand's communications. It is expressed in the food served, logo design, illustrations, photography, language, merchandize and in the interior design of the space as well as the website. We have created a fun and flexible system on which we can only continue to build on.

We especially enjoyed collaborating and art directing a set of quirky illustrations that celebrate the personality of Stretch and serve as tone of this brand. They appear on packaging, website, and throughout the restaurant. We asked ourselves, if Stretch is imaginative, why not imagine the world of Stretch? Stretch illustrations express this world through humor of the unexpected yet relatable situations of daily life as they relate to physical or metaphorical acts of stretching. After all who doesn't love a good Stretch.