Posts tagged 'IG_Reels'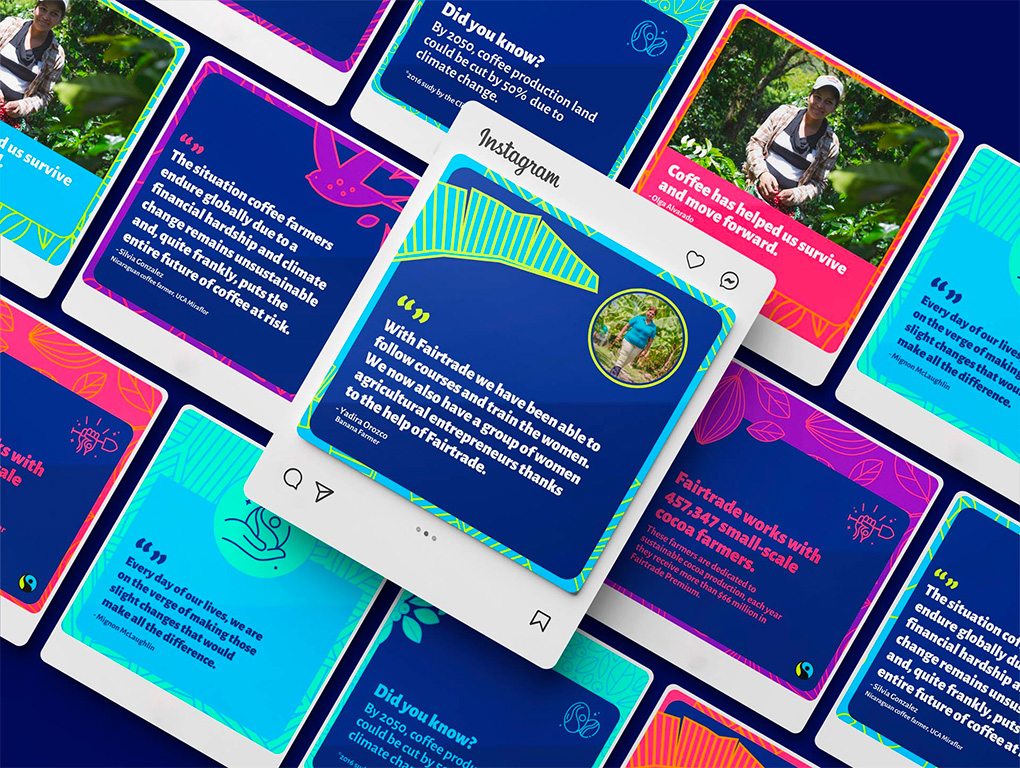 08.13.23

— Fairtrade International

In partnership with Fairtrade International, Fairtrade America, and Fairtrade Canada, we meticulously designed a broad rage of social media post design templates in flexible formats. Taking cues from Fairtrade's vibrant photography of global producer partners and commodities, we developed unique background patterns and visual elements. Every template—from our animated intro and outro reels to IG stories, IG reels and carousel posts—incorporates these designs, ensuring consistency and alignment with Fairtrade's brand guidelines. Our user-friendly template system equips Fairtrade's in-house teams around the world with versatile building blocks they can extend as required. These designs not only help enhance their social media narratives they also amplify the importance of choosing Fairtrade products.