Posts tagged 'Layout design'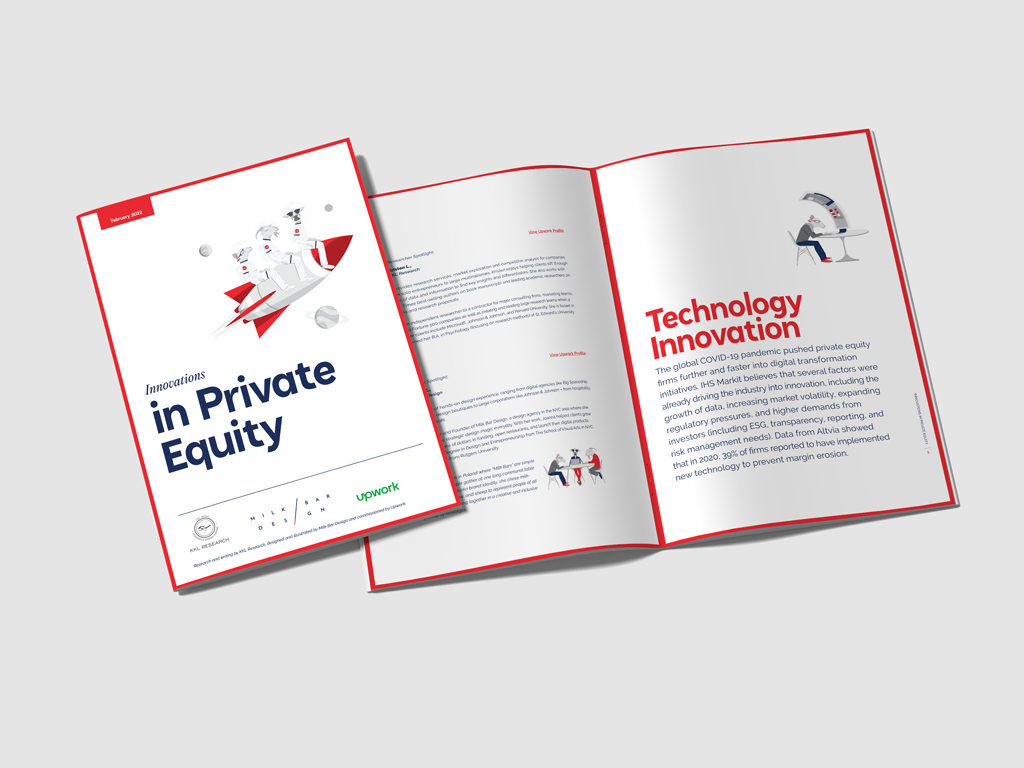 08.26.23

— Upwork

UpWork chose us to design an exclusive report on "Innovations in Private Equity," based on their own research findings. We took a hands-on approach, crafting the report with simple layouts, engaging infographics, and a series of custom illustrations tailored for this project. These design elements didn't just fit seamlessly with the content; they also added a humorous twist. We executed the entire project under the Milk Bar Design brand, showcasing our unique visual language.

Joanna, the founder of Milk Bar Design, took inspiration from the community spirit of Poland's "Milk Bars" to shape her studio's unique ethos. This ethos comes to life through three symbolic milk-producing animals—Goat, Cow, and Sheep. Each animal represents a core principle that guides our work: the Goat symbolizes visionary thinking, the Cow embodies strong work ethic, and the Sheep stands for our commitment to transformative design. These principles influence all our design engagements, including this report for UpWork.