Posts tagged 'Layout'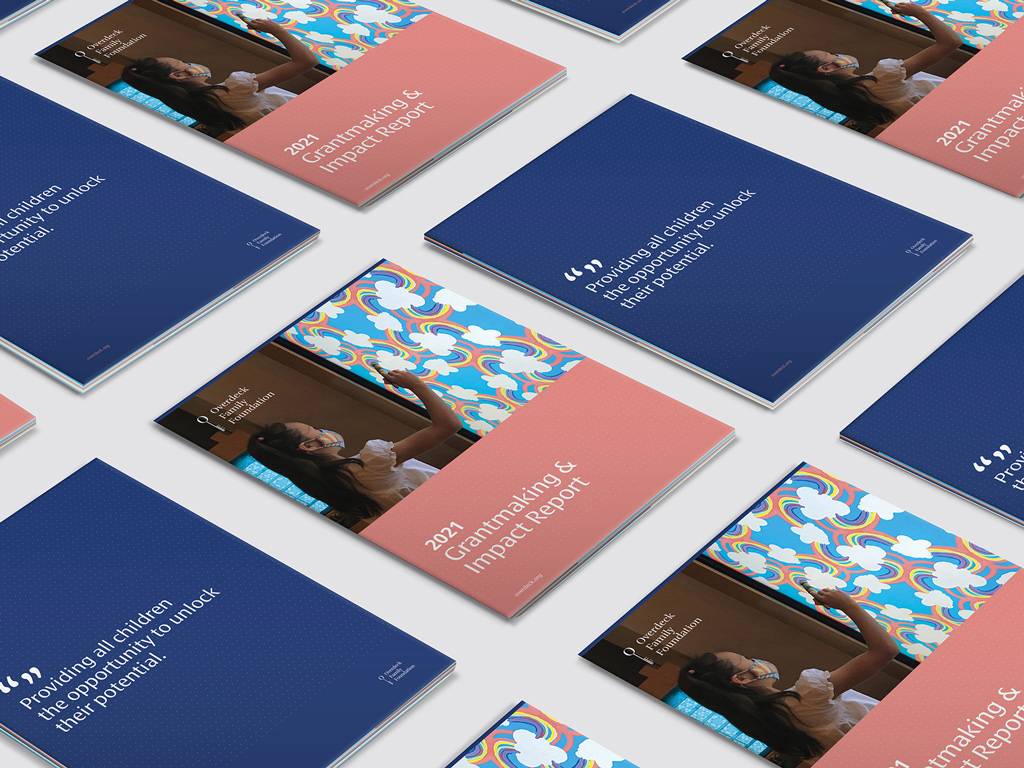 02.03.22

— Overdeck Family Foundation

Annual report design for Overdeck Family Foundation, a non-profit organization, with the single goal of providing all children the opportunity to unlock their potential. They focus exclusively on enhancing education, funding efforts both inside and outside of school in the areas of early childhood, informal STEM education, and K-9 programs that include supporting educators and student-centered learning environments. They came to us with the goal of creating an impactful annual report, showing the measurable impact the organization and their portfolios have made in the area of children's education in 2021. Using their brand guidelines, we were able to build and expand their visual language and create dynamic layouts for the annual report – impact report 2021. It was a pleasure to have worked with Lina and Brittany, we wish them continued success in such an important area for our future generations.