Posts tagged 'Marketing design'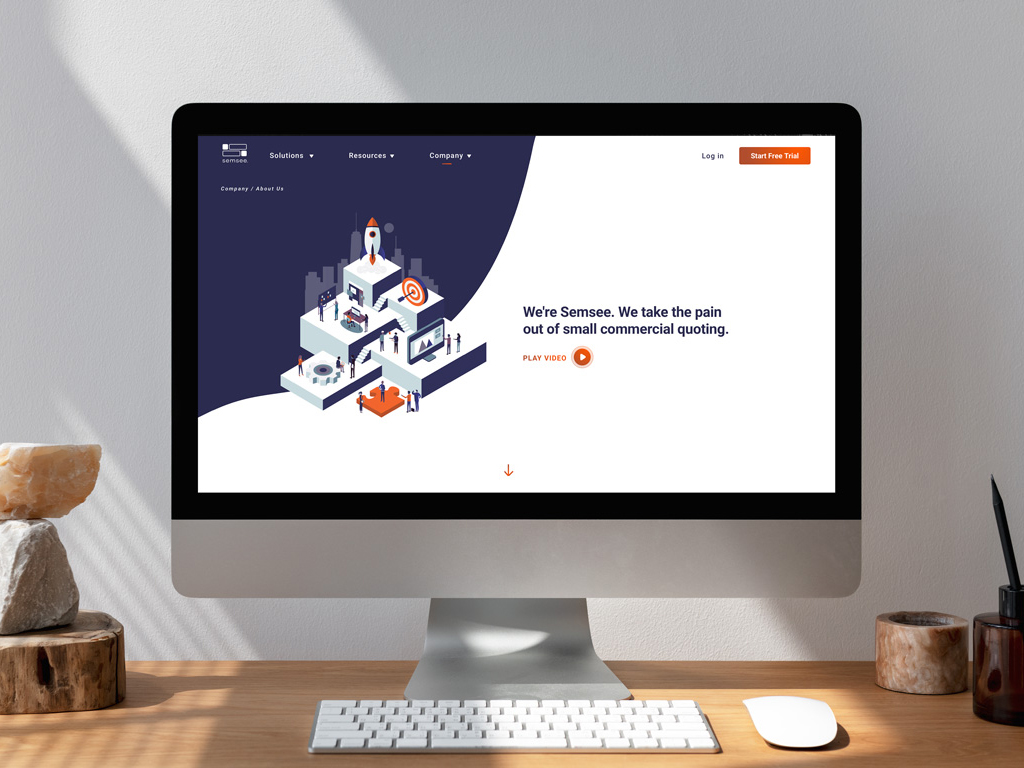 07.22.22

— Semsee

We have worked with Semsee on an ongoing basis for almost 4 years – where does the time go? Initially, we had been tasked with an audit of their app and brand elements. After taking a closer look we decided to engage in a bigger app redesign and larger expansion of their brad elements by leveraging illustration. We set to work by first redesigning their digital product – a platform where insurance agents come to quote small commercial business insurance for their clients. Together with team Semsee, we designed an easy-to-use web app, where agents fill out a single form and get multiple quotes from various carriers – allowing them to quickly compare results and manage their clients and business all in one place.

We have also designed Semsee's website as well as many marketing materials such as digital brochures, white papers, surveys, social templates, holiday cards, and more. Semsee has been a great partner to work with and we are delighted they now have their own in-house design team.