Posts tagged 'Print design'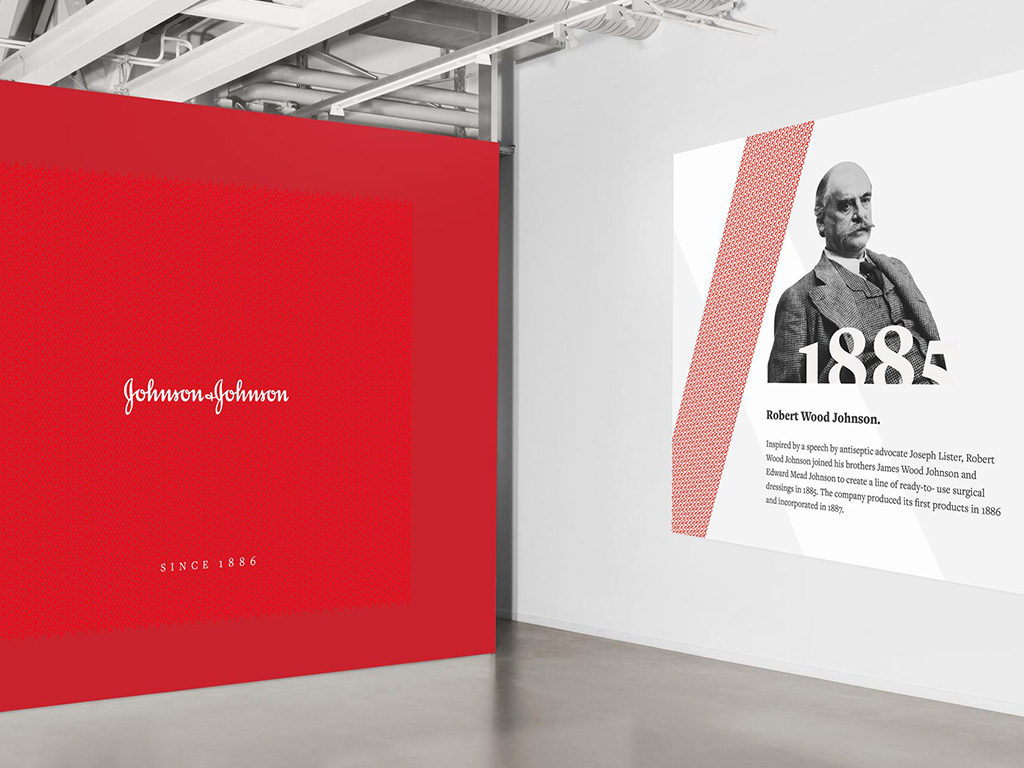 01.04.18

— Johnson & Johnson

In preparation of Johnson & Johnson's 130 year anniversary, and the opening of their state of the art museum, we were tasked with this exciting Heritage Identity project. The idea was to create an appropriately differentiated sub-brand for J&J, to bring awareness to the past and inspire audiences to be pivotal in shaping J&J's future. Together with J&J Design team we have built a sub-brand with inspirational, long-lasting and innovative personality. Through visual language we expressed some of the accomplishments this astonishing company has delivered since its humble beginnings of 1886.

We have created a tool kit with an array of assets, such as logo treatments, patterns, a presentation template and merchandise concepts. In addition we have designed a series of posters, invitations and banners. Deliverables also included wall and window graphic treatments for special events.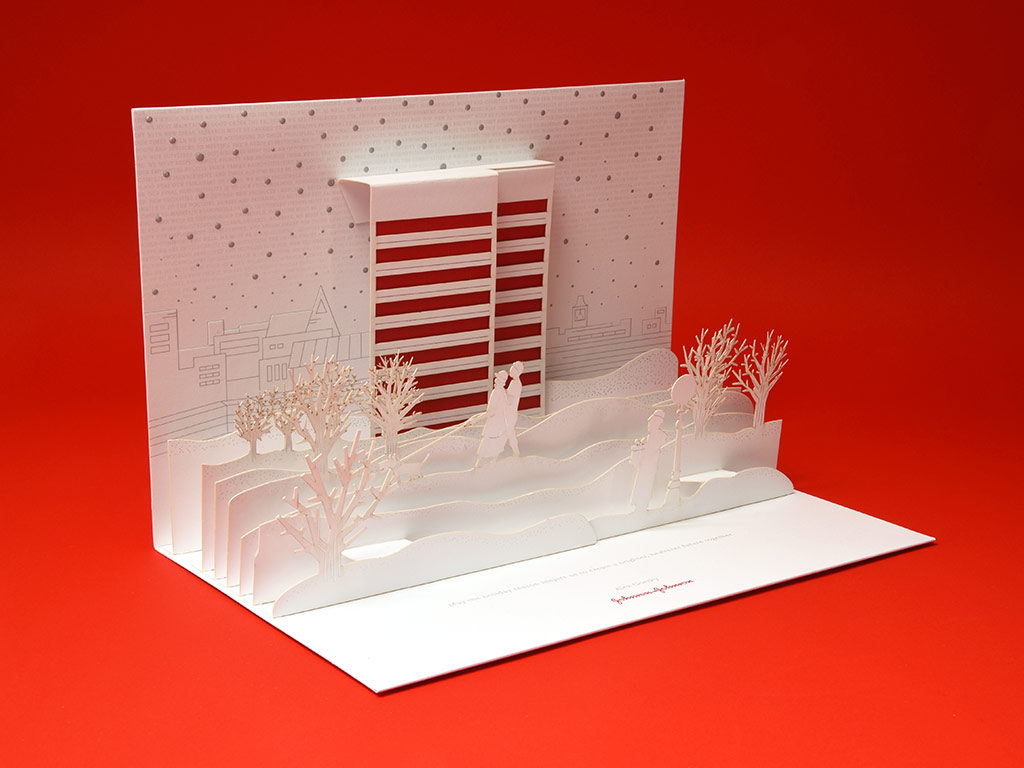 01.15.17

— Johnson & Johnson

We had the privilege of working with J&J Design to concept and develop pop-up Holiday Cards for Johnson & Johnson's CEO Alex Gorsky. Initially we explored 4 distinct directions. When the 3D pop-up idea was selected, we developed 3 different pop-up winter scene concepts as well as card mechanicals. Once the final concept was approved, we worked on developing final color palette as well as print techniques such as foil, embossing and laser cutting.

Working closely with J&J Design and Structural Graphics we were able to enjoy the design process, produce a unique card design and deliver it just in time for the holidays. This was truly a fun project as print design with such attention to detail is something we truly treasure.