Posts tagged 'Website design'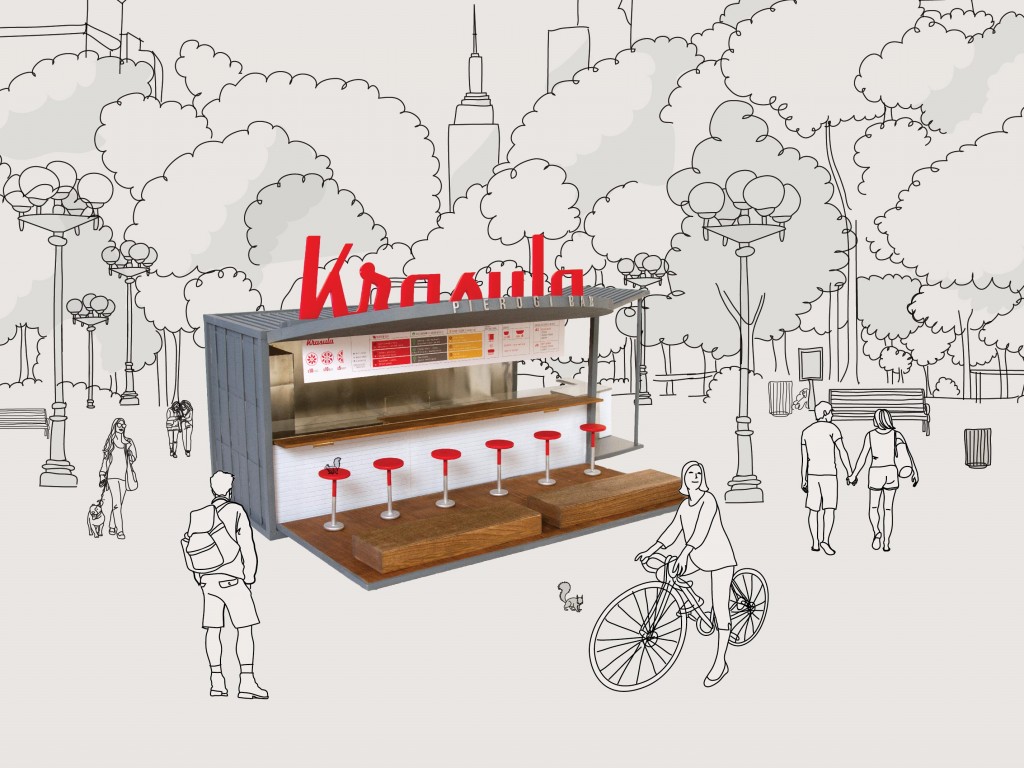 05.31.15

— Krasula Pierogi Bar

Krasula is a pop-up pierogi bar that brings modern Polish flavor to the bustling New York food scene. Eastern European soul food – the pierogi is a half-moon shaped dumpling, traditionally made by hand, filled with sweet or savory ingredients. At Krasula menu offerings are simple, made with fresh, natural ingredients, and an array of rejuvenated pierogi fillings, toppings, and whole grains. However you will always find, the traditional pierogi such as potato & cheese and cabbage on the menu. We cater to the traditional eater, as well as the vegetarian, the vegan and the gluten free conscious persons.

This is is a self-initiated project, conceived out of Joanna's love for Pierogi and the need of elevating Polish culinary culture in New York. We have fully branded the bar, re-designed the recipes and sauces, stylized food plates and designed the physical experience of the space. We are currently looking for like minded, pierogi loving investors, if you are one please don't hesitate to reach out. To learn more please visit the website: krasulapierogibar.com

Krasula is the winner of Martha Stewart American Made Elevator Pitch competition.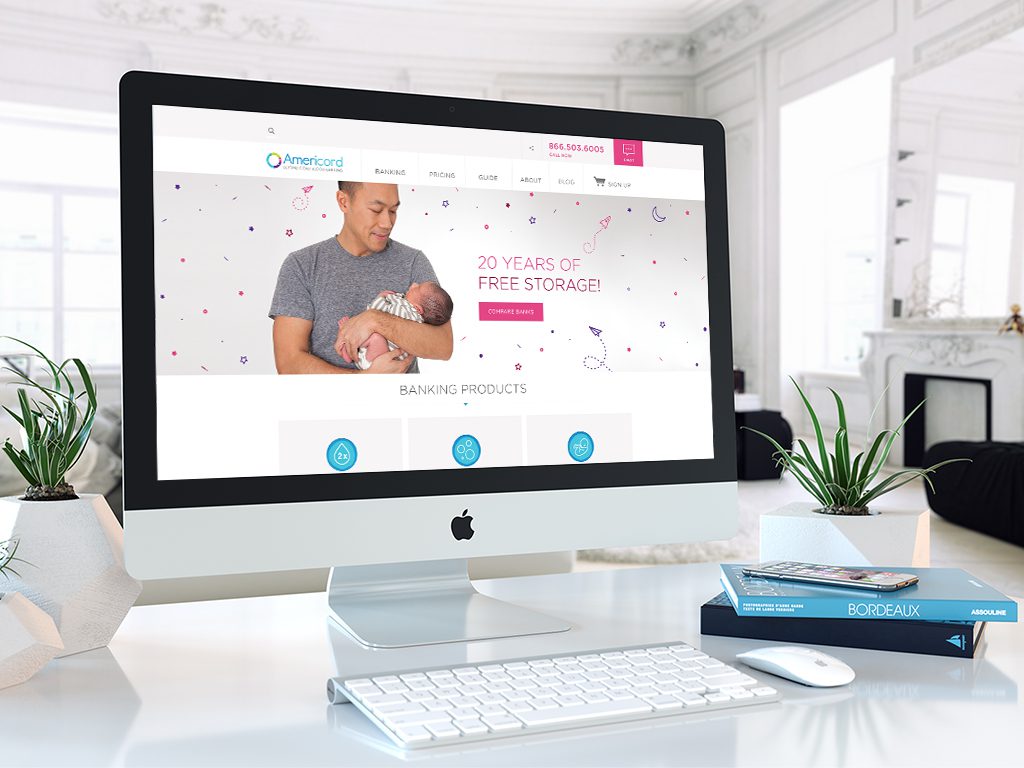 01.26.16

— Americord

Americord is a leader in the advancement of umbilical cord blood, cord tissue, and placenta tissue banking. They are a private bank, which collects, processes, and stores stem cells for future medical or therapeutic use by the family who saves them. Americord reached out to us when they were looking for a digital partner to help refresh their brand, redesign their website and broaden various marketing materials.

With the website task, we had set out to first reorganize and simply the complex and often overwhelming information of stem cell banking. We created a brand new site map and reduced the number of unnecessary pages, followed by a complete set of wireframes which we later translated into simplified responsive visual layouts. Together with Americord's team we took the already existing complex copy content and completely redefined it. We created illustrations, infographics and a set of product icons which allowed us to make informative points more clearly and allow layouts to have elements of visual fun. In addition we restructured and simplified the check out process, making it fast and easy for customers to enroll. Lastly we helped organize and art direct a photoshoot of children, moms-to-be and parents.

We have had the privilege of continuously working with Americord since April of 2014 and in addition to the website work, we have been delivering ads, landing pages, emails and print marketing materials on regular basis.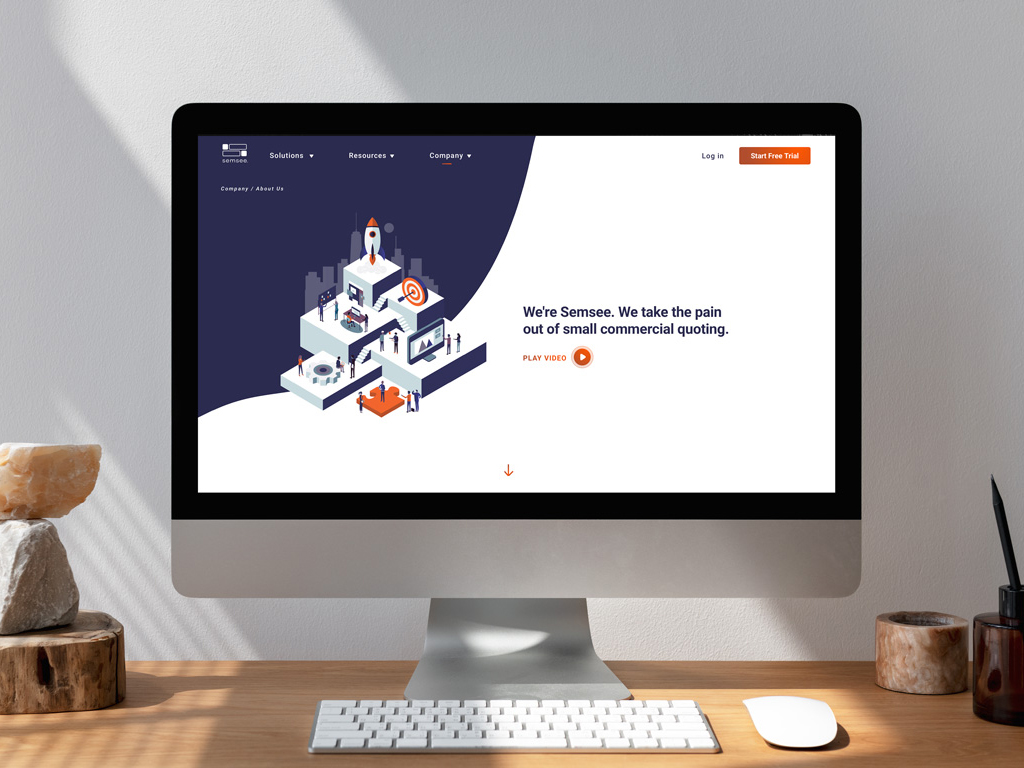 07.22.22

— Semsee

We have worked with Semsee on an ongoing basis for almost 4 years – where does the time go? Initially, we had been tasked with an audit of their app and brand elements. After taking a closer look we decided to engage in a bigger app redesign and larger expansion of their brad elements by leveraging illustration. We set to work by first redesigning their digital product – a platform where insurance agents come to quote small commercial business insurance for their clients. Together with team Semsee, we designed an easy-to-use web app, where agents fill out a single form and get multiple quotes from various carriers – allowing them to quickly compare results and manage their clients and business all in one place.

We have also designed Semsee's website as well as many marketing materials such as digital brochures, white papers, surveys, social templates, holiday cards, and more. Semsee has been a great partner to work with and we are delighted they now have their own in-house design team.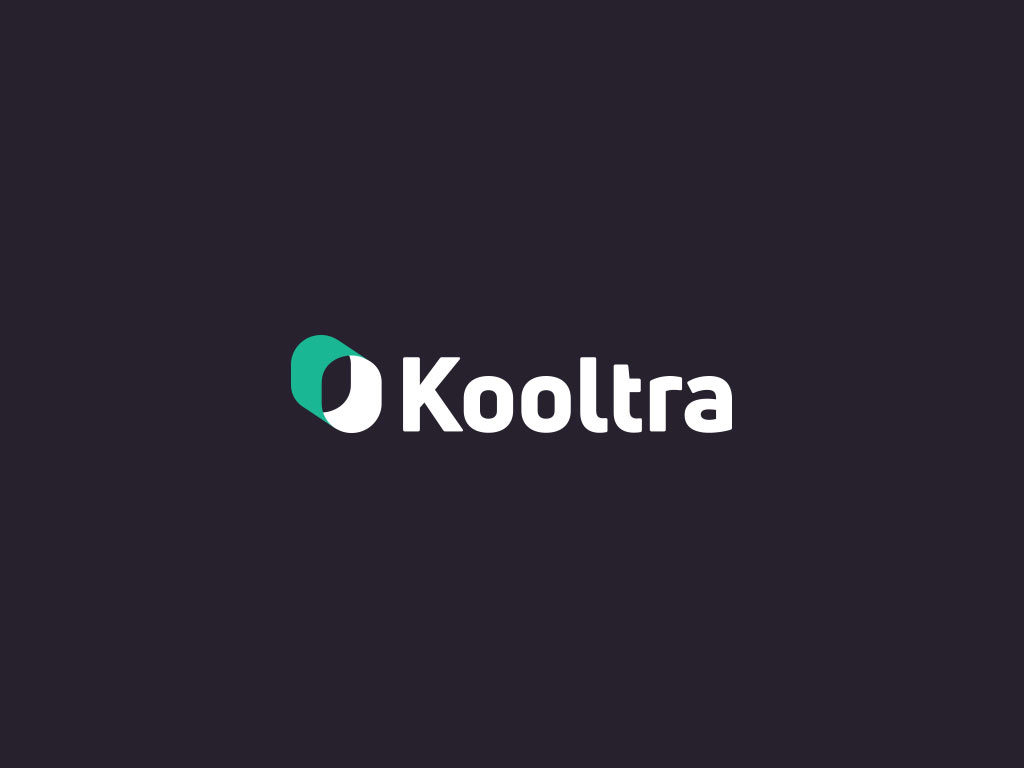 04.27.20

— Kooltra

Kooltra is the only cloud-based, post-trade management system designed for FX brokers, integrated with currency trade execution platforms for a seamless and fast use. Their powerful analytics, customizable dashboard and risk management tools allow FX brokers to stay on top of their business of currency trading in real time. Kooltra serves agency, margin, institutional and deliverable brokers, corporate MSBs in North American and Europe.

We set out to design a logo mark which would directly represent the function of Kooltra. This being a two fold notion – the idea of a bridge automatically bringing together information normally reserved to manual Excel spreadsheets and the idea of clarity – taking complex and vast amount of information and distilling it into one simple system. Our work included logo design and brand development, website design and marketing materials such as PowerPoint presentations, one pagers and a set of posters. We developed a reduced color palette, unique illustrations, iconography, patterns – then applied this visual language consistently though-out all of the touch points. Together with Kooltra's marketing team we were able to research, strategize, and define their brand values and develop a consistant brand voice. They have been a great partner to work with and it is our hope this new design system serves them well into the future.